TrichoKugel®
The TrichoKugel® was developed in the year 2000 for machine application in the field. It consists of biodegradable materials on the basis of cornstarch and is an application unit for Trichogramma parasitic wasps that has proven a million times by now in practice.
The TrichoKugel® is used outdoors for the control of the European corn borer. By means of an optimized production plant we are able to exactly dose the number of beneficial insects in the TrichoKugel®. As standard it is filled with 1 000 parasitized eggs per TrichoKugel®. Depending on requirements and intended purpose, also both halves of the ball can be filled.
The TrichoKugel® is an innovative and modern application unit for parasitic wasps that has established in agricultural practice.
Die TrichoKugel® ist eine innvovative und moderne Ausbringungseinheit für Schlupfwespen, die sich in der landwirtschaftlichen Praxis etabliert hat.
The TrichoKugel® is a simple and reliable application system for Trichogramma parasitic wasps and provides the following benefits to users:

The TrichoKugel® allows the machine application of Trichogramma by multicopter, high clearance tractor, helicopter, agricultural aircrafts and of course by hand
Optimal protection of the beneficial insects during the application by machine as well as against rain and predators
Automatically guaranteed dosage of the eggs
8 to 10 hatching waves per TrichoKugel, as a result a long effective period of up to three weeks
A simple, fast and safe handling for the user
We only use beneficial insects that we have bred ourselves!
Applications of the TrichoKugel®:
Control of the European corn borer in sweet corn and pepper
Other applications upon request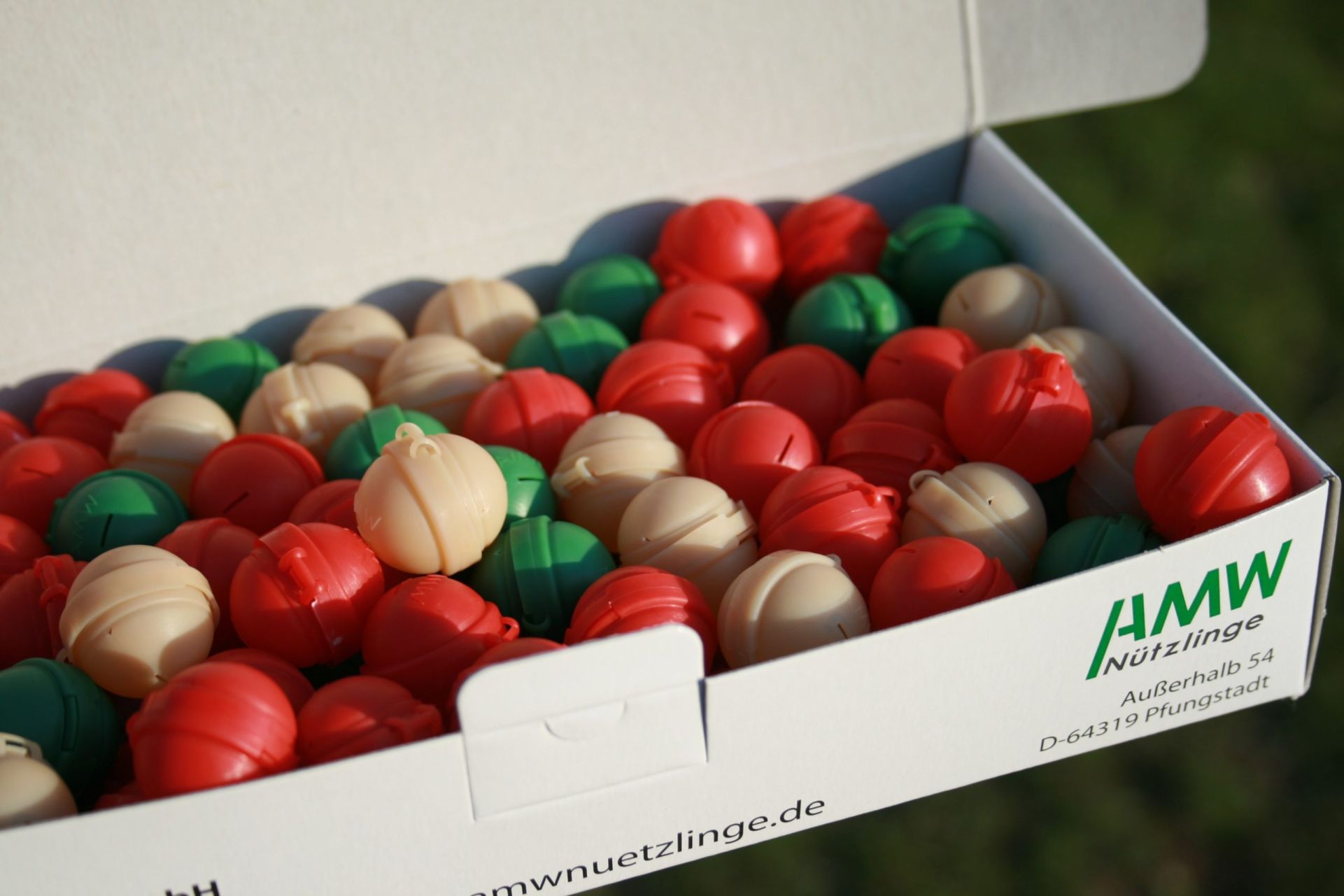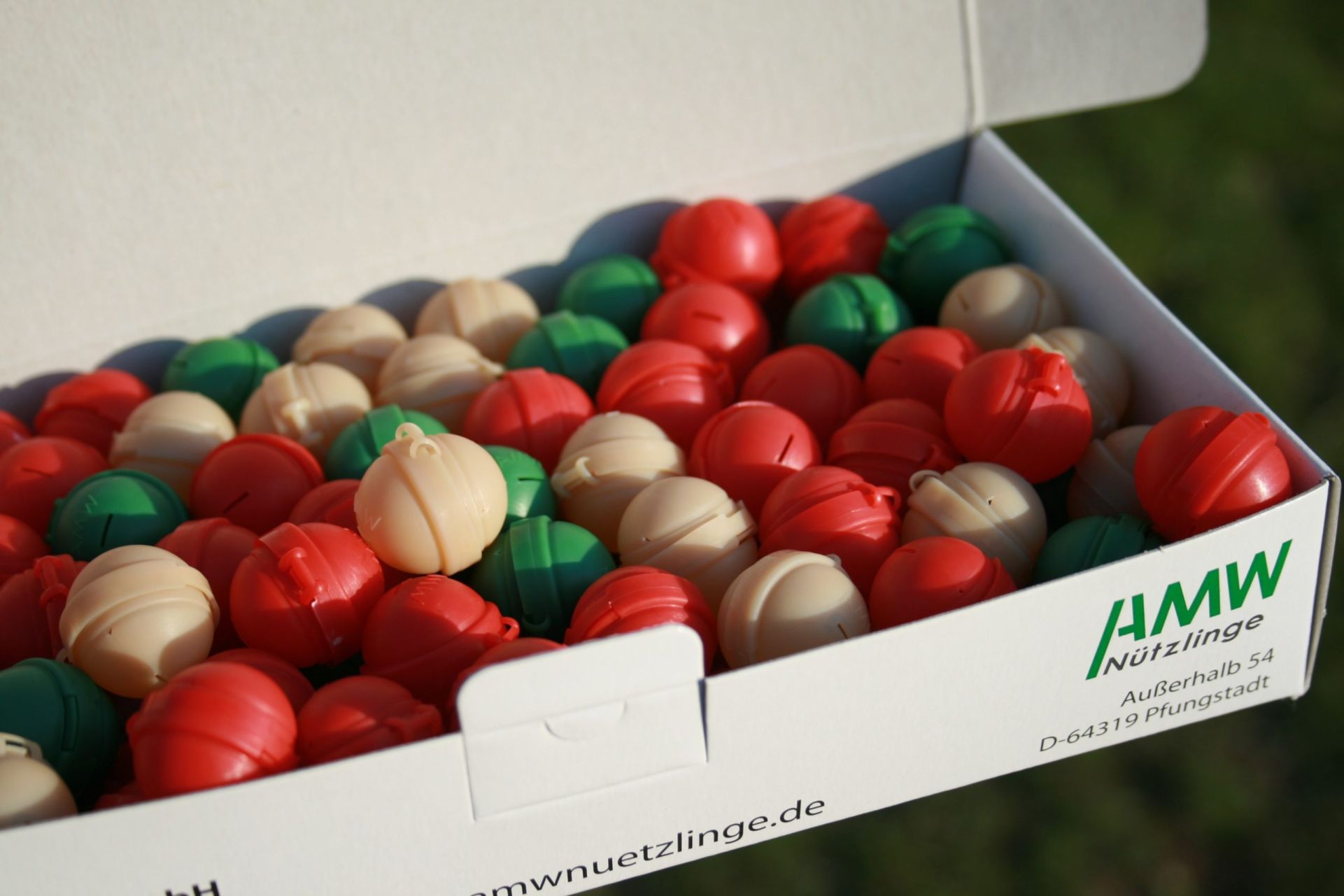 trichkarte_amw_papier_mix
trichkarte_amw_papier_mix