TrichoKarte® in stock
Every week we produce thousands of cards for different applications.
A high quality and a reliable delivery to our customers and partners are our priority. Continuous quality controls from the breeding to the packaging accompany the manufacturing process.
The TrichoKarte® is a simple and reliable application system for Trichogramma parasitic wasps and provides the following benefits to users:

Automatically guaranteed dosage of the eggs
8 to 10 hatching waves per TrichoKarte, as a result a long effective period of up to three weeks
Protection of the beneficial insects against rain and predators
A simple and safe handling for the user
We only use beneficial insects that we have bred ourselves!
Applications of the TrichoKarte®:
Control of the European corn borer in sweet corn and pepper
Control of different pests in greenhouse growing, ornamental plants and vegetable crops
Control of moths damaging stocks in the household and warehouse
Control of the codling moth and plum fruit moth in fruit-growing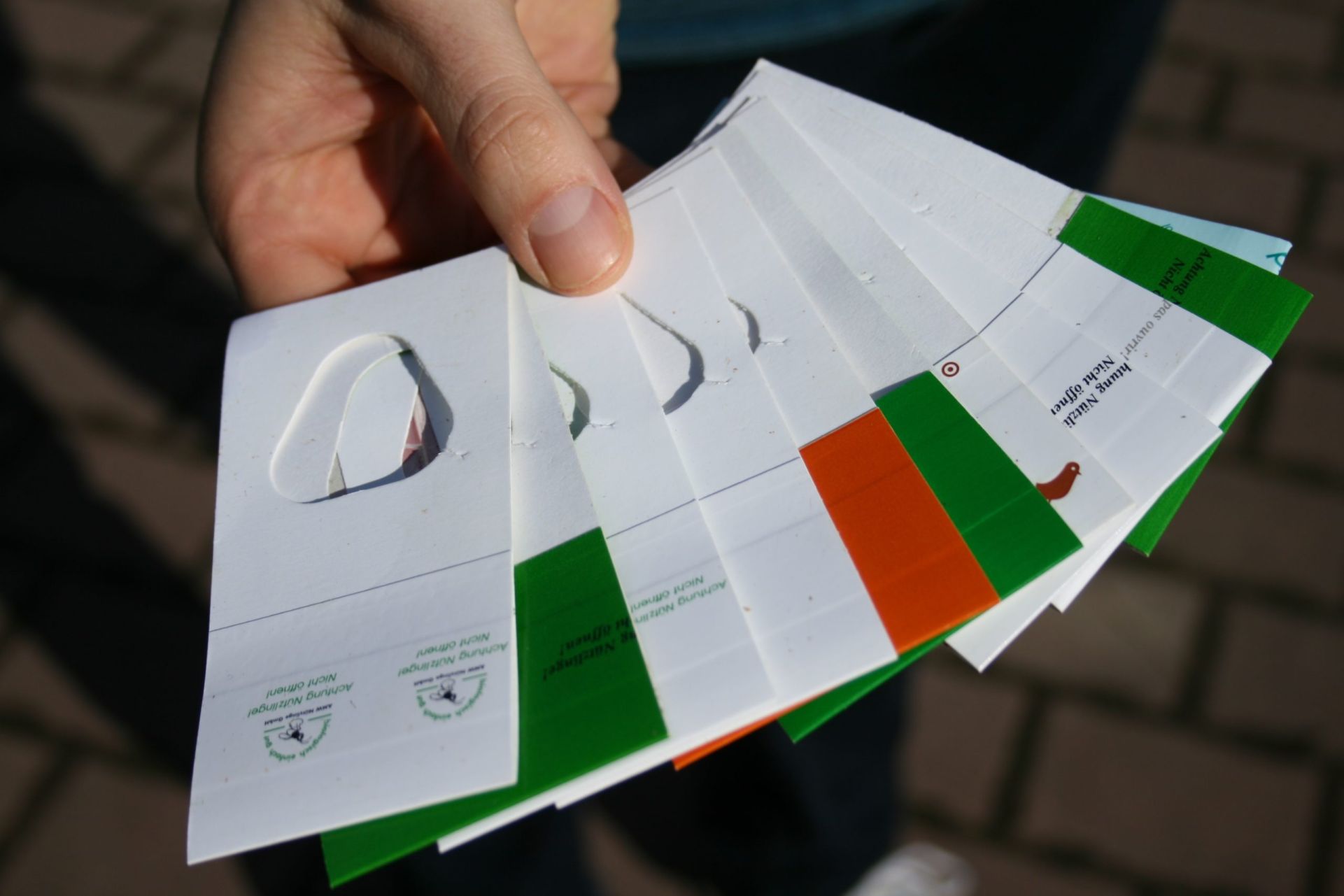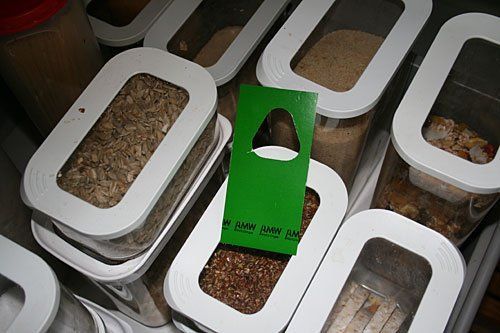 trichkarte_amw_papier_mix
Karte-Vorrat-AMW-useful creatures