CephiTop® is a new application system for the parasitic wasp Cephalonomia tarsalis, a larval parasite of grain beetles in stock.
CephiTop® offers safe protection for the freshly hatched animals during the transport to the place of action. Every tube contains 40 adult animals.
We permanently breed new parasitic wasps Cephalonomia tarsalis and send them to our customers and partners.
A high quality of the beneficial insects and a reliable supply are important to us.
CephiTop® provides the following benefits to users:
Protection of the beneficial insects on the way to the application site
A simple and safe handling for the user
We only use beneficial insects that we have bred ourselves!
Applications of CephiTop®:
Control of the larvae of the sawtoothed grain beetle Oryzaephilus surinamensis
Control of the larvae of the merchant grain beetle Oryzaephilus mercartor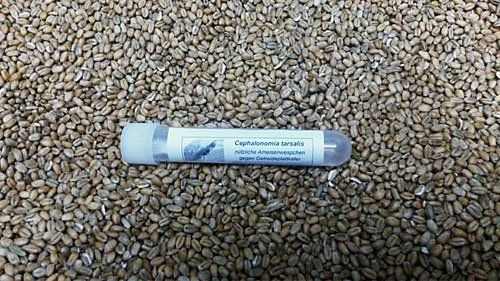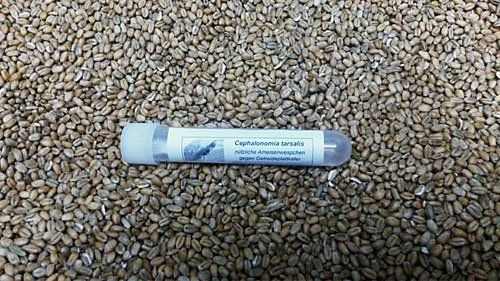 Cephitop_amw_nuetzlinge_2
Cephitop_amw_nuetzlinge_2