Pests that damage stocks like the grain weevil cause worldwide damage running into billions. A control reduces losses of valuable food or seeds. For decades the chemical control of the storage pests in the warehouse had been standard. As only very few preparations are still approved, there is a demand for alternatives. For example, at the moment only one chemical agent for the treatment of empty spaces is approved. Apart from that, the cleaning is carried out mechanically using brooms and vacuum cleaner. Beneficial insects or silicate dust preparations may be used in the empty warehouse.
Besides the improvements in storage techniques (newly built warehouses, cooling technology etc.), the use of beneficial insects for the biological control of harmful insects is also becoming more and more interesting.
Many biological control methods have been investigated for years and some procedures have already established in practise. For many pest controller and warehouse keeper the use of beneficial insects is still new ground, but is finding increasing interest. Many areas are looking for new control methods respectively are already lacking control agents with fewer health risks.
With the use of beneficial insects, the idea of an integrated stored product protection is pursued: we seek a biological control with beneficial insects but also recommend in individual cases – if conditions of infestation are too extreme – the use of an insecticide in order to lower the level of infestation and to allow the use of beneficial insects the following year.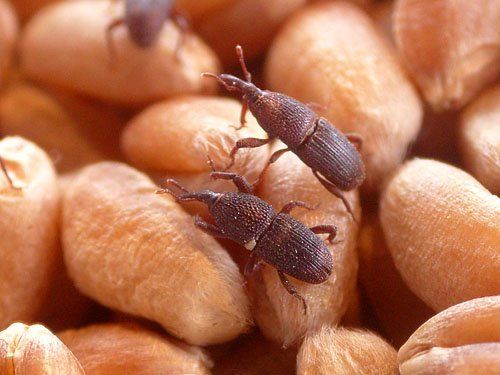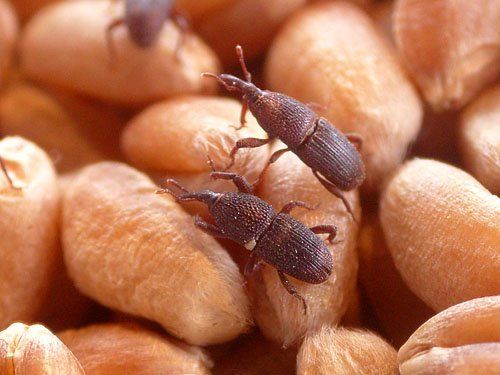 In the long term, only preventive control strategies and strict hygiene concepts can lead to success. As standard, this also includes a pest monitoring, that is not complex, but ensures continuous overview of the current activity of the pests in the warehouse.
The storage of cereals obligates to pest contol. Feedingstuff and raw food materials must be free from pests.
A well cleaned and kept clean warehouse has a good chance to remain free from pests for years with a consequent control strategy.
The use of beneficial insects should prevent the multiplication of the pests and has the best effect with a treatment of empty spaces and the subsequent application when the products are placed in stock.
The use of beneficial insects does not replace the hygiene measures neccessary on a regular basis and a control of the warehouse for pest infestation.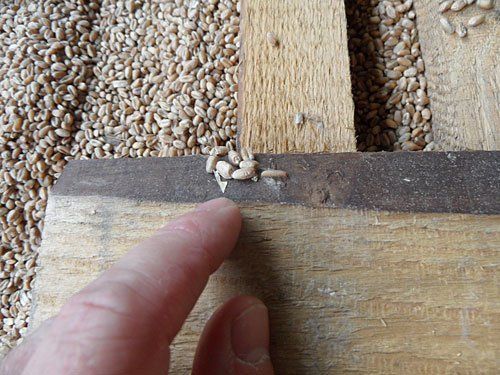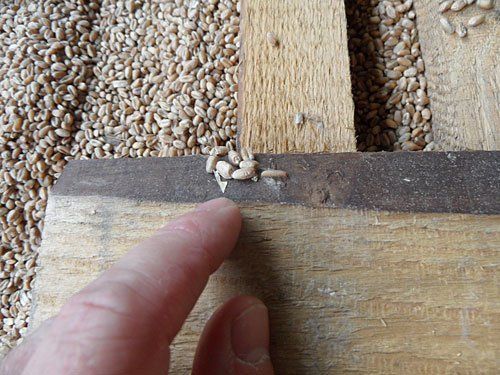 lager_mottenbefall_nuetzlinge_amw
lager_mottenbefall_nuetzlinge_amw

Warehouse stocks that have already been contaminated by pests cannot be "cleaned" neither by beneficial insects nor by chemical agents. If the use of insecticides is not possible and the infestation is still within reasonable limits, it can be reduced by the use of beneficial insects. It is always important to precisely record the current situation on site.
Therefore the golden rules for the prevention of damage by harmful insects are:
Prevention of infestation by a good and regular warehouse hygiene
Observation and early detection of the infestation by a pest monitoring
Use of appropriate control measures, like the use of beneficial insects